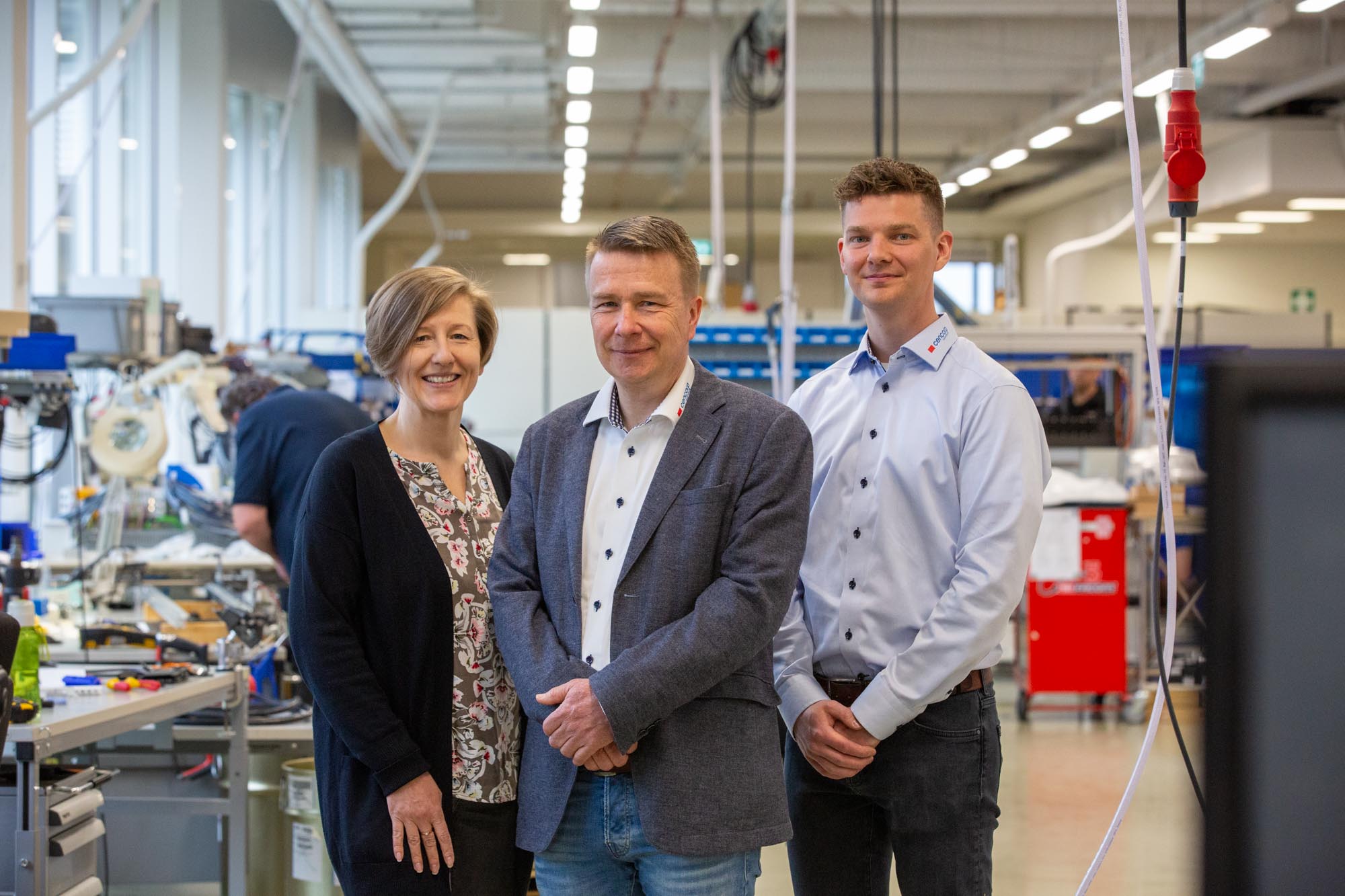 Cencorp is a global operator in its field. CEO Mats Lillqvist (in the middle), Financial Controller Maija Heinä and Eetu Palomäki, who handles international trade, laughingly point out that most locals are unaware of the company's existence.
In all likelihood, every single car manufacturer in Europe uses components that have passed through the production automation of the Salo-based technology company. This is the firm belief of Cencorp Automation Oy's CEO Mats Lillqvist with regard to the company's products.
"Our primary customers are large global companies with very strict demands. We provide production automation solutions to a variety of segments of the electronics industry. The most prominent among them are manufacturers of automotive electronics, engine and pump control systems, and solar energy and heat pump electronics. Large contract manufacturers also use our machines," he says.
The last years have been favourable for Cencorp. In 2014, the company was acquired by Chinese investors, which has provided resources for developing operations. The success has served to boost the Chinese investors' confidence in the expertise of the specialists in Salo.
"The good results have allowed us to develop our operations. Last year was very good for us. Turnover increased by 40% and sales doubled," Lillqvist says.
A prelude to the growth came in 2017, when the company moved from Satamakatu to larger premises at Salo IoT Campus. In 2019, the company moved from one end of the campus to the current premises in the old Nokia offices at the southwest end.
"We currently have access to about 4,000 square metres. We lacked storage space for quite some time, but last year we gained more with the fortuitous support of Salo IoT Campus."